There have been several deaths due to floods and electric shocks in different cities of Pakistan.
At least nine people have been killed and several others injured in various incidents of electrocution in Karachi after rains in the last 24 hours.
On the other hand, 37 farmers trapped in floods in Balochistan have been evacuated.
Sector H-13 was submerged due to rain in Salamabad on Saturday morning but no casualties were reported. The Punjab Disaster Management Authority (PDMA) has warned the citizens about floods in the next few days while landslides are also feared in Murree.
Nine killed in Karachi in last 24 hours
According to the Meteorological Department, the rains are likely to continue for another day or two.
Chief Meteorologist Karachi said that there is a danger of urban flooding in the city. The city's main roads were submerged, causing several vehicles to break down on the roads and severely disrupting traffic.
Nine people, including women and children, have been killed in lightning strikes and other incidents in Karachi since last day.
The situation in the areas under the administration of Karachi Cantonment Board has not been different from other areas.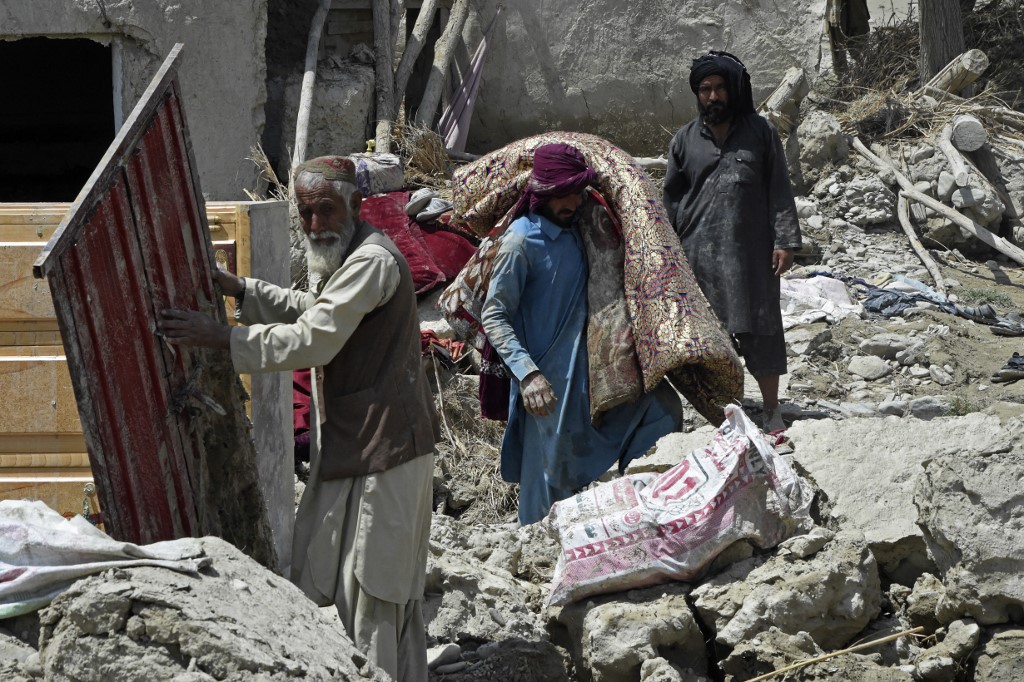 Sector H-13 of Islamabad was submerged in water
Islamabad's H-13 sector was submerged due to rains on Saturday morning, causing water to seep into the basements of several houses.
According to the district administration of Islamabad, the basement of the buildings under construction in H-13 Islamabad was flooded. The water was pumped out by MCI and district administration teams through dewatering pumps.
According to Deputy Commissioner Islamabad Irfan Nawaz Memon, water had accumulated in these buildings due to rain at night. Rescue workers are on high alert for timely action.
According to the Deputy Commissioner Islamabad, such a situation can be avoided if the drainage system in these illegally constructed buildings is fixed.
On the other hand, due to heavy rains in Murree Tehsil of Rawalpindi, landslides have been feared. According to the Provincial Disaster Management Authority, rain is expected in different parts of Punjab from Saturday to July 12.
A PDMA spokesman said tourists were advised to be careful. Also, avoid bathing in rivers and canals and parking in low-lying areas.
According to the PDMA, the low-lying areas of Islamabad, Rawalpindi and Lahore are likely to be inundated due to rains on Saturday and Sunday, while torrential rains are also expected to flood the canals of Islamabad, Rawalpindi and Gujranwala divisions.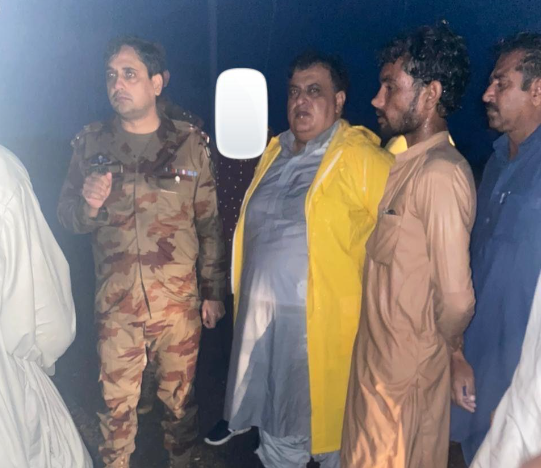 In Balochistan, 37 farmers trapped in floods were evacuated
Meanwhile, intermittent rains are continuing in different districts of Balochistan while rescue operations are also underway in several districts.
Lasbela Deputy Commissioner Iftikhar Bugti said that the rescue operation was completed on Friday night to evacuate 37 farmers trapped in the flood relay in Lasbela.
"Thirty-seven people trapped in Salari, a rural area of ​​Othello in Lasbela, have been evacuated."
The meteorological department said it was raining in Quetta, Kalat, Khuzdar, Awaran, Turbat, Qila Saifullah, Muslim Bagh, Lasbela, Kozhik Top, Chaman and Kohlu among others.
The Disaster Management Agency (PDMA) said Kozhikode was open to all types of traffic.
The Kozak top was closed due to landslides and floodwaters.
So far 4,165 tents have been set up in the affected districts during the monsoon.
Provincial Home Adviser Mir Ziaullah Langu said the government had announced Rs 500,000 for those killed.
Mote visit Brazpour.com